Exceptional Auto Repairs
The long-term health of any vehicle depends on proper auto repairs, and only the highest levels of knowledge and experience will keep you driving at your best. This is what you'll get at J and K Automotive in Camarillo, CA, where our seasoned auto repair specialists know how to accurately handle a wide range of makes. After all, no matter the number of miles you drive per year and how well you treat your car or truck, unusual symptoms should never be ignored. Our full-service facility is equipped to perform all your auto repairs and get you back behind the wheel with confidence.
EasyPay Financing
6 Month Special Financing Available* on purchases of $199 or more made with your NAPA EasyPay Credit Card at participating locations nationwide
Extend your Peace of Mind Warranty to 36 Months/36,000 miles when you make your qualifying repair and services purchases using your EasyPay credit card.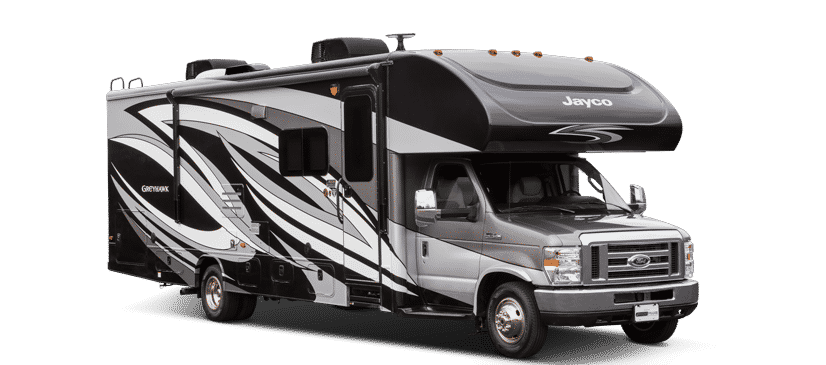 RV Service,

Accessories,
Repairs
Magnuson–Moss Warranty Act
Consumer Maintenance Alert
The federal Government in the Magnuson-Moss and the Beverly Song Warranty Act made it a federal offense for an automobile manufacturer or dealer to force consumers to have their vehicles maintained only through their dealerships in order to maintain your vehicle's warranty unless they supply ALL parts and labor at NO Charge to the consumer. More Details
J and K Automotive Hybrid Repair
Your Local Auto Repair Facility in Camarillo, CA
Welcome To J and K Automotive
(805) 482-7857
335 North Dawson Drive
Camarillo CA 93012
Request Appointment
Wheel Alignments for Cars and RVs
Alignment results within 70 seconds! With four cameras and QuickGrip adaptors, our brand-new alignment machine is the most powerful on the market! We can align your passenger car, lifted 4X4 truck, lowered sports car and even your RV! You will receive a printed color result of your free alignment check. Tire replacement can get costly, especially on RVs with six tires. A wheel alignment will save you time and money by helping your tires last longer. No matter how large or small your car or RV is, we can perform your wheel alignment today!
Tire Services for Cars and RVs
We are dedicated to being a one-stop-shop for all your automotive needs, now offering tire replacements, balancing, rotations and repairs for cars and RVs! We can also replace your TPMS sensors. With competitive pricing and quick turnarounds, we will get you back on the road in no time. Not just anyone can choose the right tires for your vehicle. With many different tread patterns, sizes, speed ratings and warranties, our service advisors will recommend the best fit for your vehicle based on how you use it.
Custom Exhaust Repairs and Services
A lot of drivers are not satisfied with the stock sound and performance of their vehicle, and they opt for a more robust custom exhaust system. We can transform your ordinary car, van, SUV or light truck into a mean-sounding street machine by installing custom mufflers, chrome or stainless steel tips, and other exhaust components.
Looking to install a Header-back, Turbo-back or Cat-back custom exhaust system? With our fully automated digital pipe bender, our technicians can custom fabricate exhaust pipes for almost any vehicle make or model with 1 1/2″ to 3″ diameter pipe. We can also install 4″ and 5″ exhaust kits on your diesel truck.
We have access to the biggest and best brands in the industry, including Flowmaster, Streetflow, Magnaflow and others. We take pride in delivering the highest quality and value for your money. We hope the superior custom exhaust job we do for you will result in friends, family and complete strangers asking where you had your exhaust replaced.
Give us a call today to make an appointment.
I love your great service
I love your great service. What I like the most is that you don't sell me a service that I din't need. You are honest and that is hard to find, if not impossible. See you when it's time to change the oil. Later.
– By Bernice

Our first experience with J and K was very positive
Our first experience with J&K was very positive and we are sold.
– By Deborah

Excellent service
Excellent service!!!! Cost effective, fast, and on point. Thankfully the technicians at JK noticed that my timing belt was about to go — otherwise I would have had a highly expensive engine rebuild to pay for.
– By Oasis

Excellent customer service and pricing
Excellent customer service and pricing. We have brought our RV and car here for service and have been very pleased. We came to J&K on a recommendation and we have recommended them to others.
– By Laurie

A very clean and professional business
J & K has worked on my Motorhome numerous times. Where it's for a scheduled service or some moe involved upgrade installation the work has always been performed properly. The prices are most reasonable and the work done in a timely manner. A very clean and professional business.
– By Robert

Our technicians use the latest technology to not only tell you if there are any issues with your vehicle, but show you. If we uncover an issue the photo will be e-mailed to you for your records. At the end of every visit you will receive a detailed report regarding the general health of your vehicle. Our #1 goal is to keep you safe on the road.